dabbldoo
Regular price
$37.99
Sale price
$34.99
Unit price
per
Sale
Sold out
Dabbldoo food utensils lead to happier mealtimes and fuller bellies.
Our food picks and brush are especially helpful for kids and toddlers (ages 2+) that struggle with picky eating.
Kids are more likely to engage with food when they can relax and have fun!
Dabbldoo utensils provide a purposeful and safe way for kids to interact with food. 
Our utensils were created and tested by our Founder and Pediatric Dietitian in the USA to ensure safety, durability, and irresistible fun! 

Dabbldoo utensils are designed to help kids relax and enjoy mealtimes through food exploration and food play. 
We created food tools that parents and kids can love and feel comfortable using.
3-Pack Set Includes:
1 Frog Food Pick

1 Chameleon Food Pick

1 Snake Food Brush

Premium Mailer Box
Features:
Recommended for ages 2+

BPA, Lead, Phthalate Free

Third Party Safety Test

Created by Pediatric Dietitian, Recommended by OT's, SLP's, and RDN's

Made from high quality silicone + strong nylon
Dimensions: approximately 4.5"L x 1" W x 1" D per utensil
Share
View full details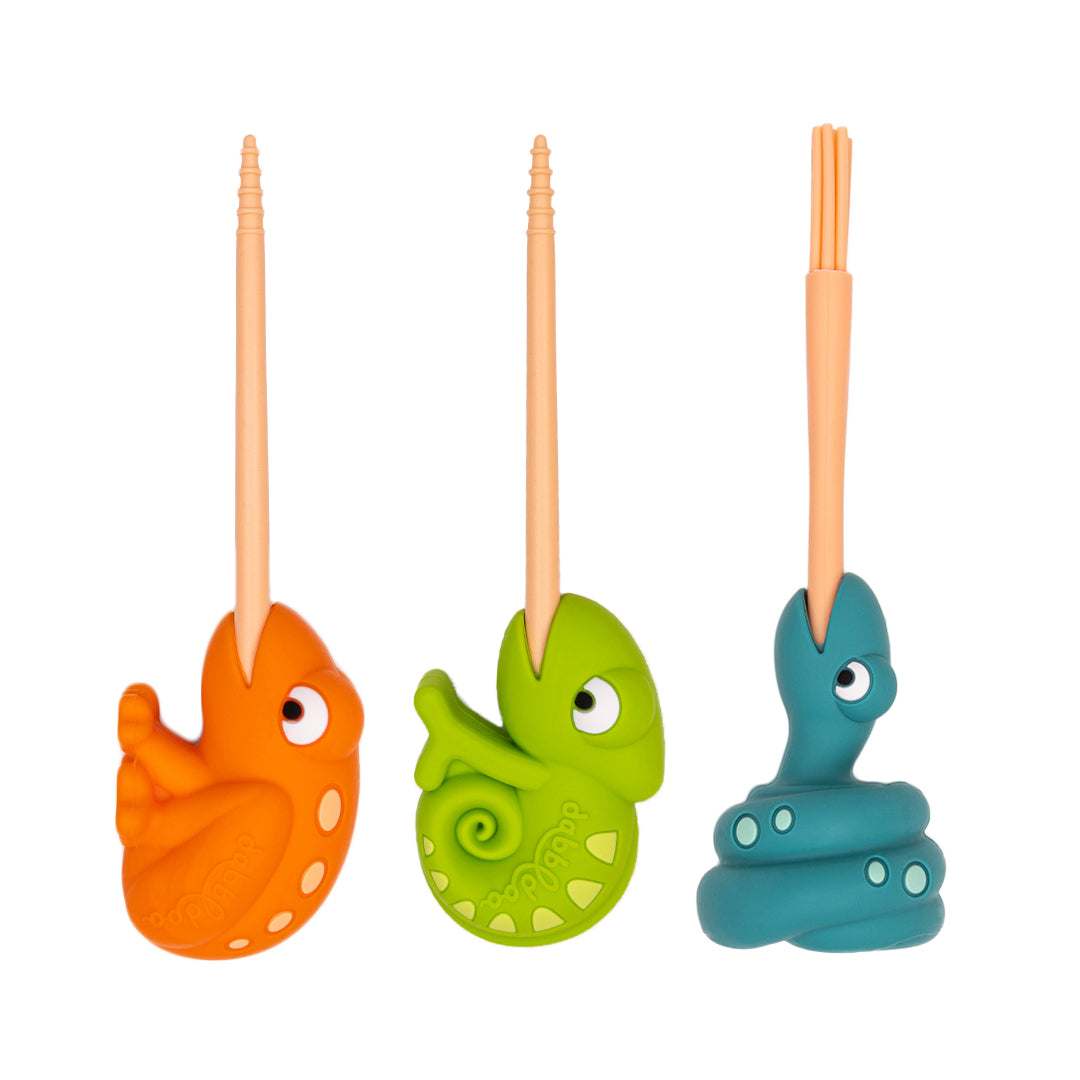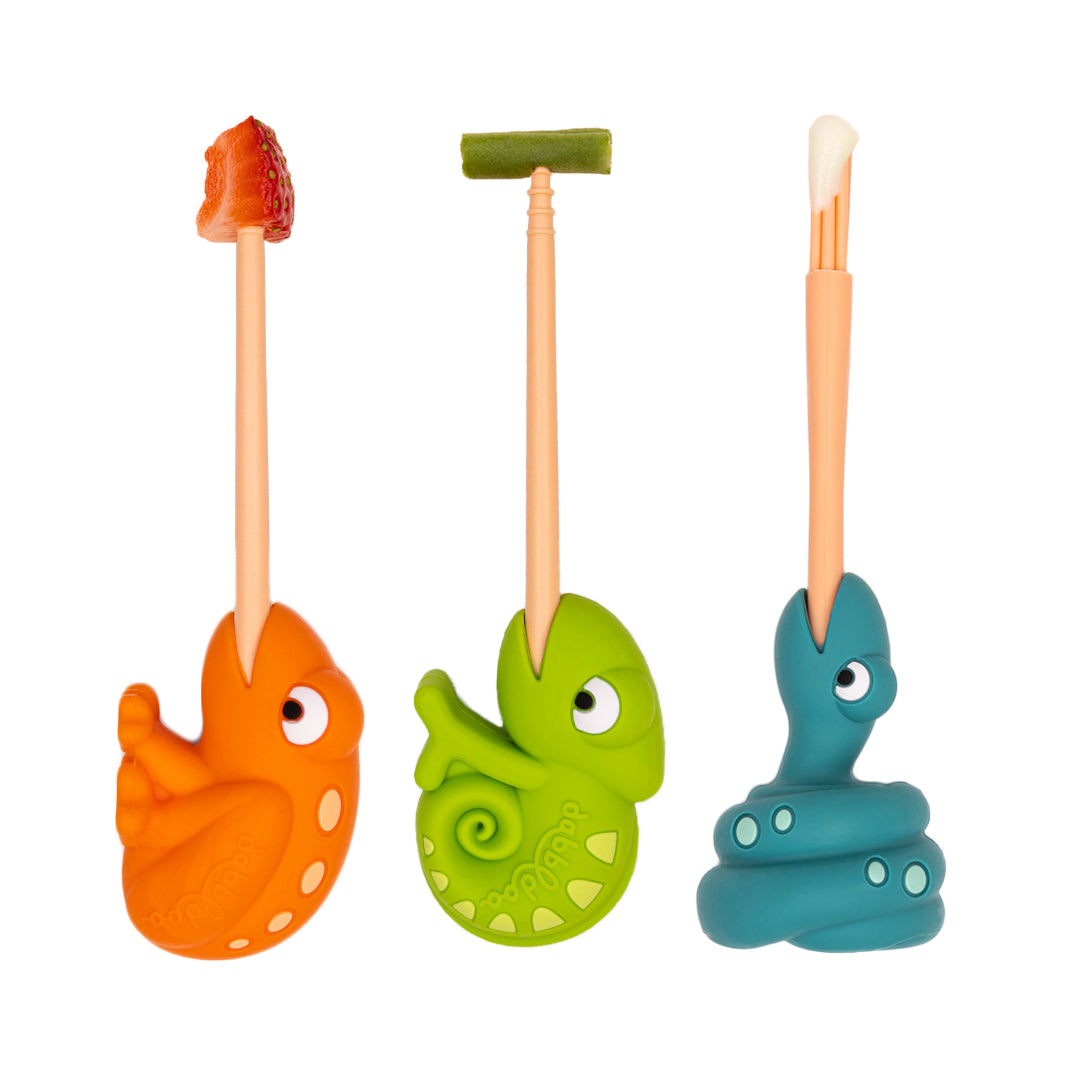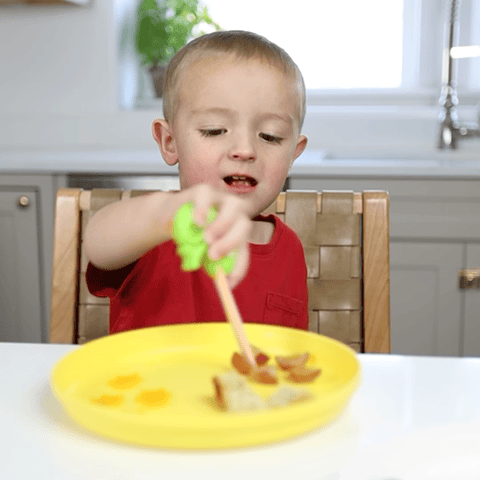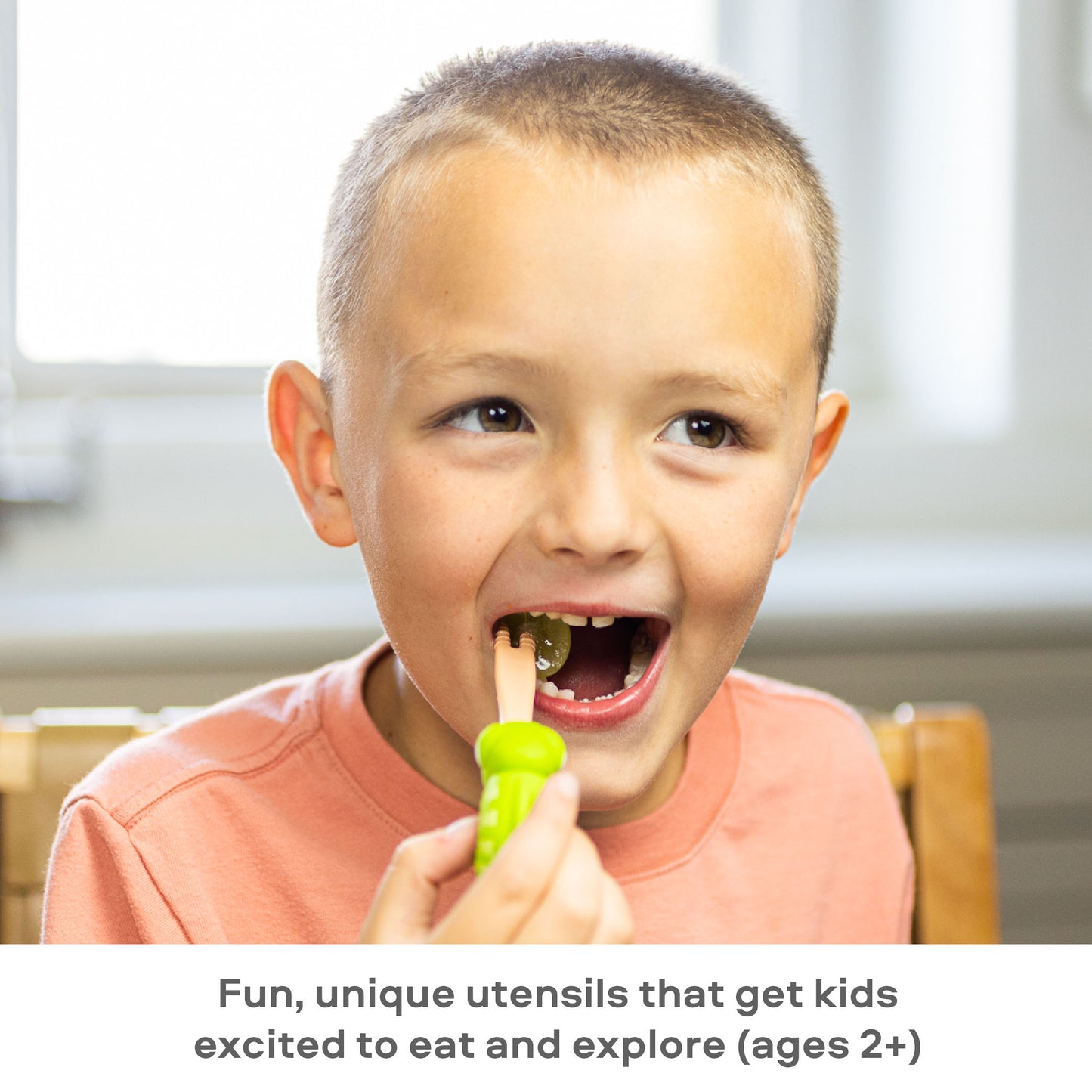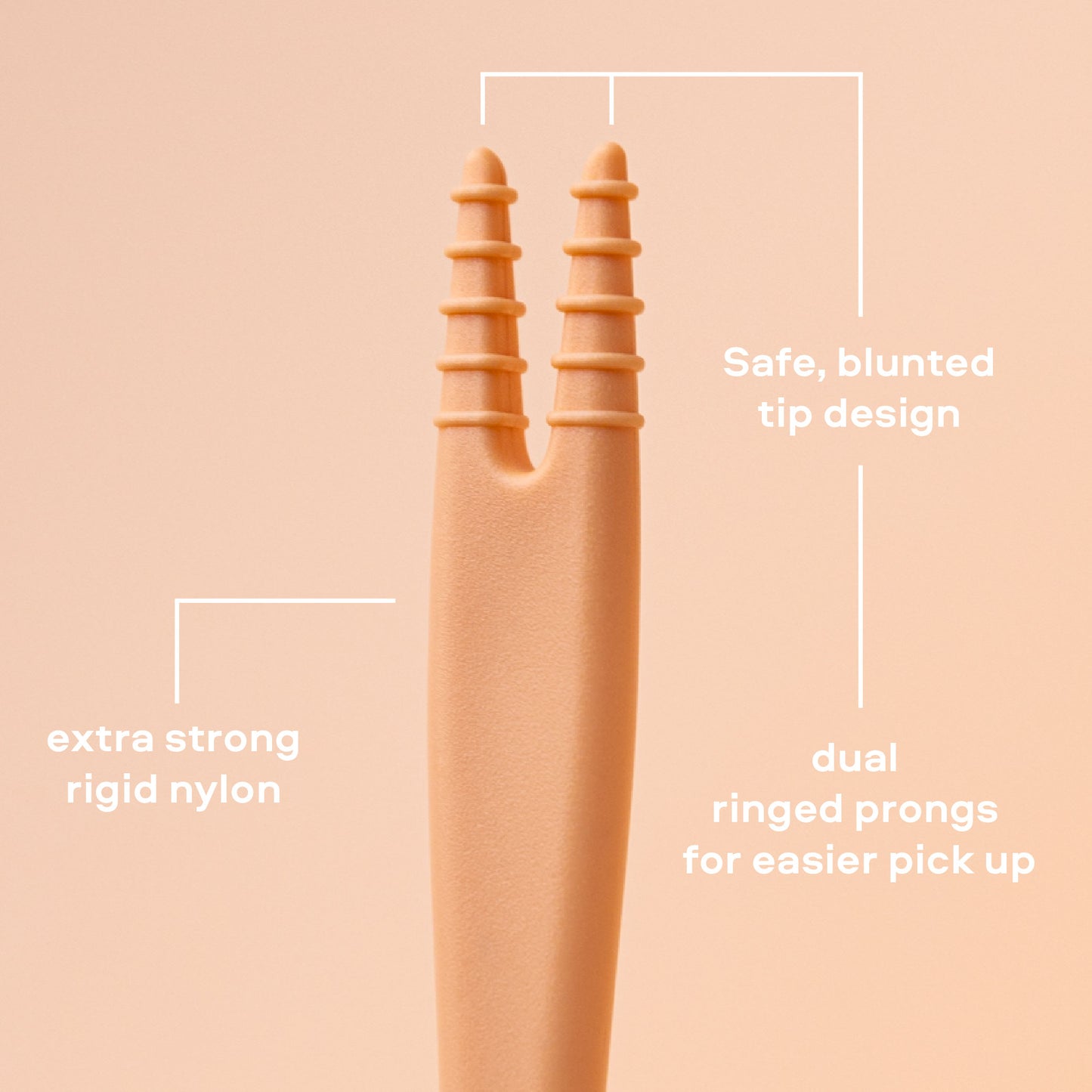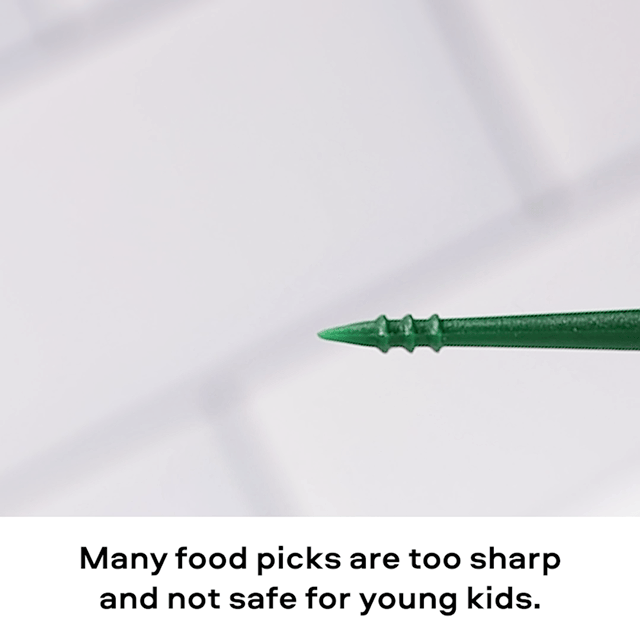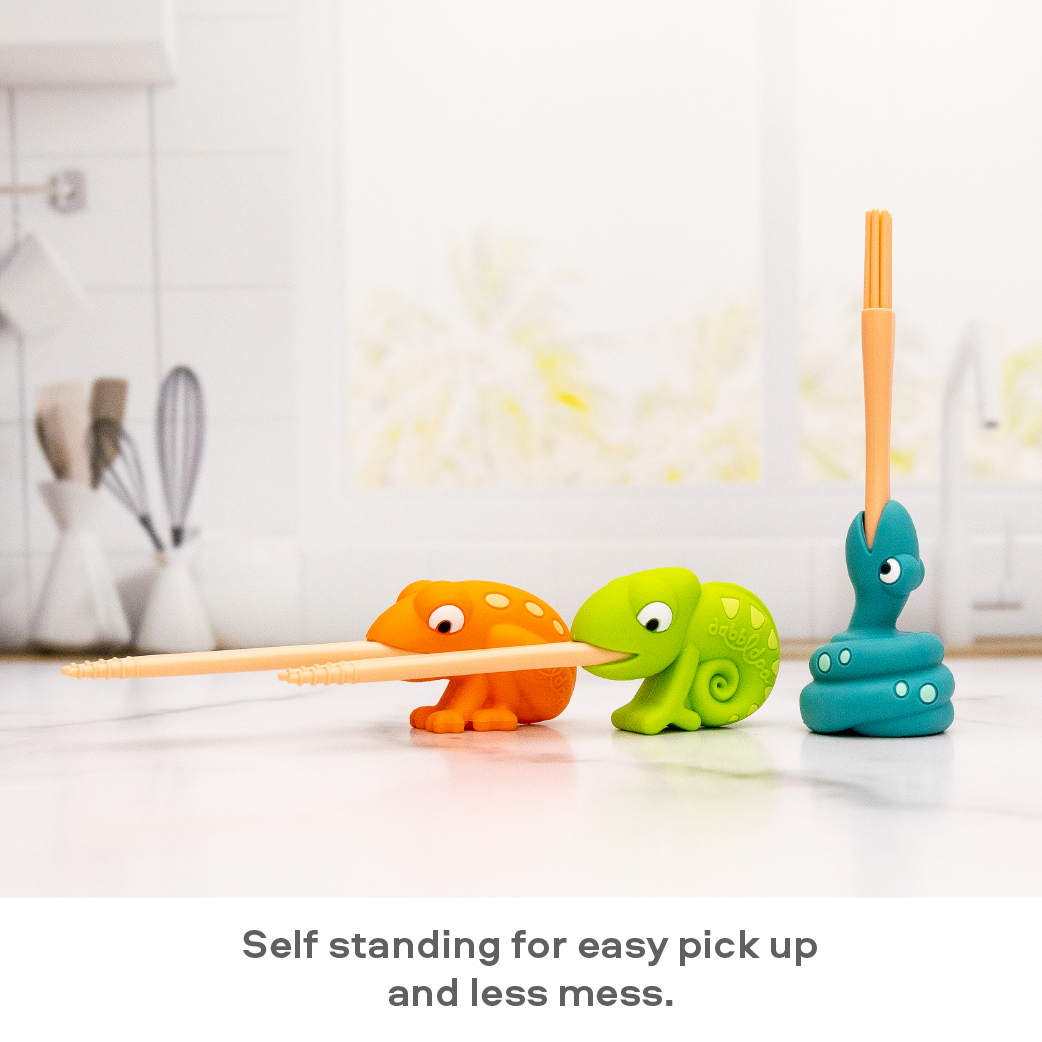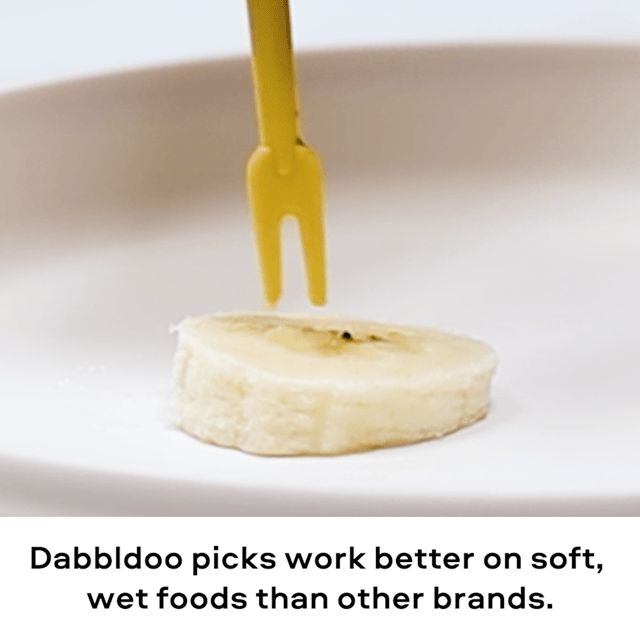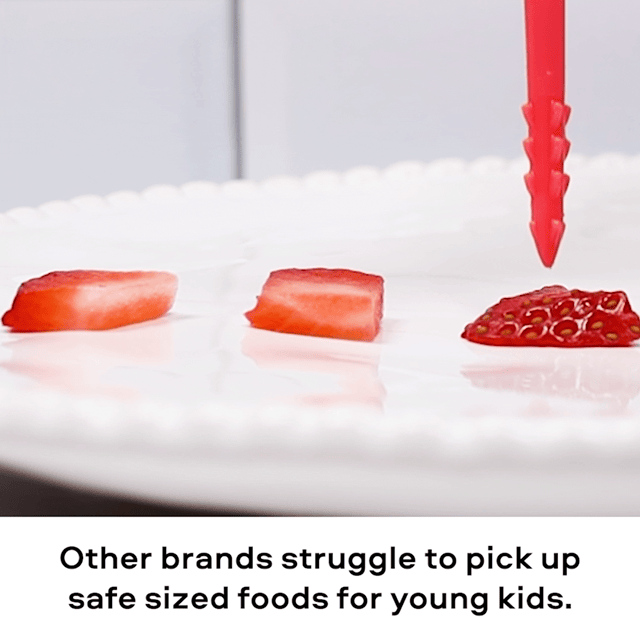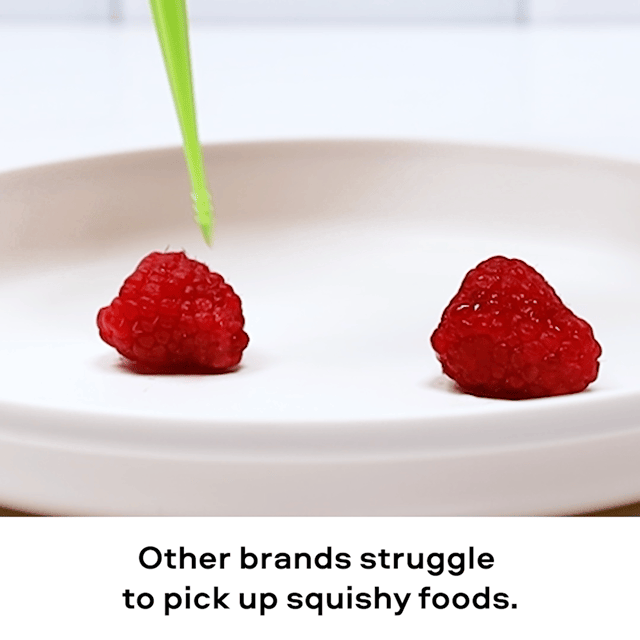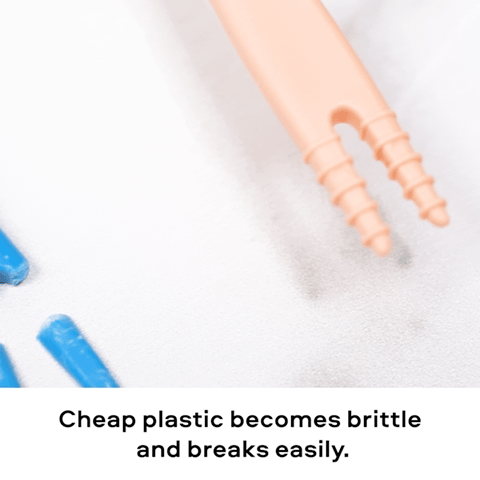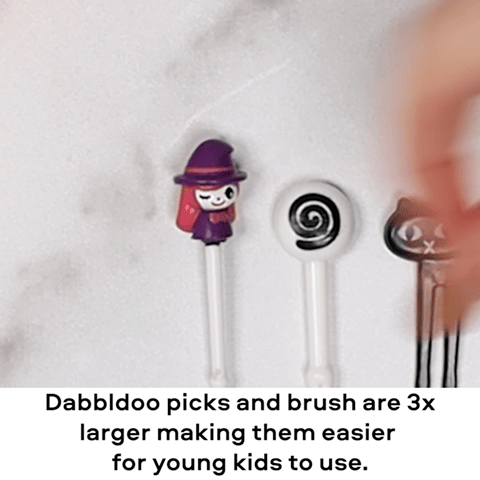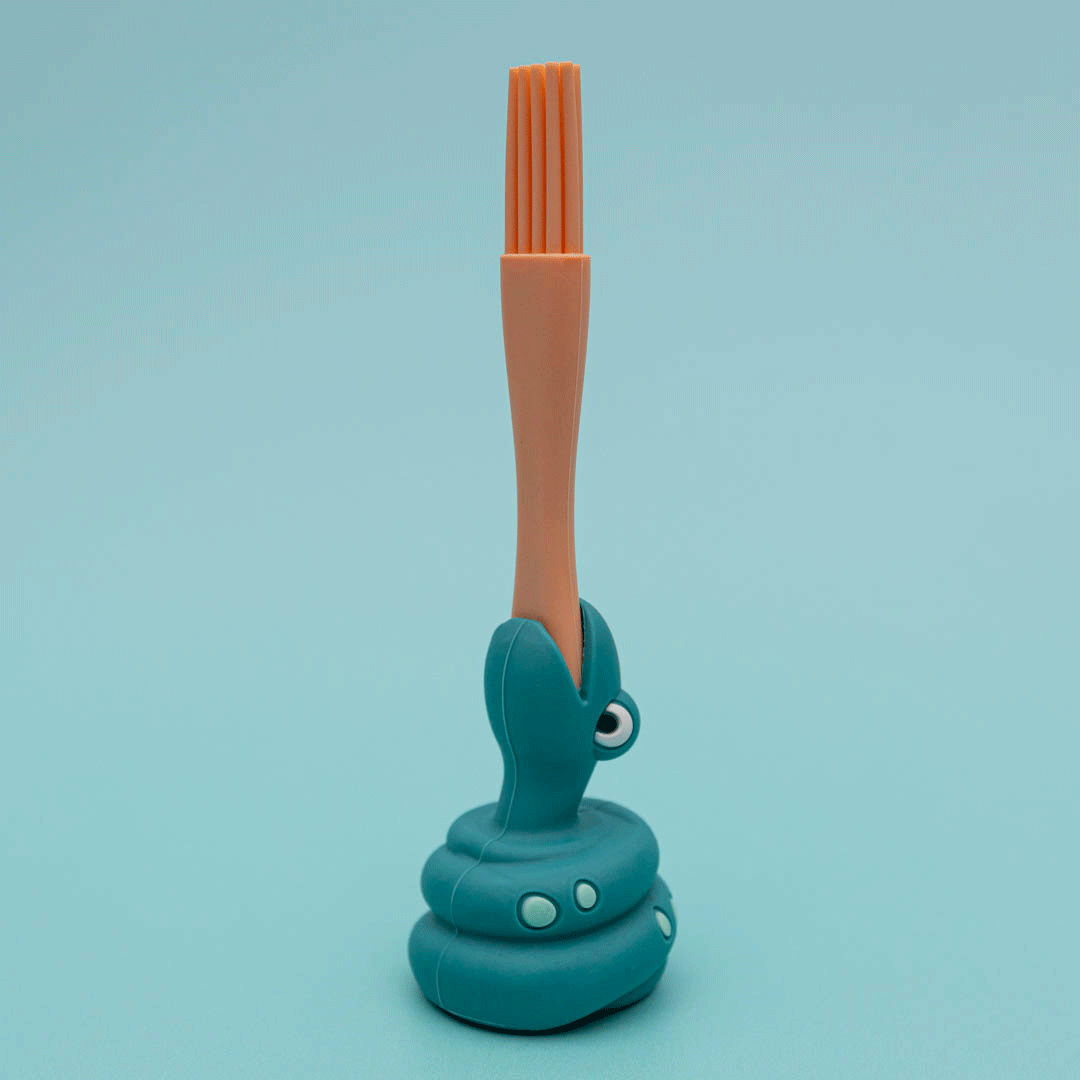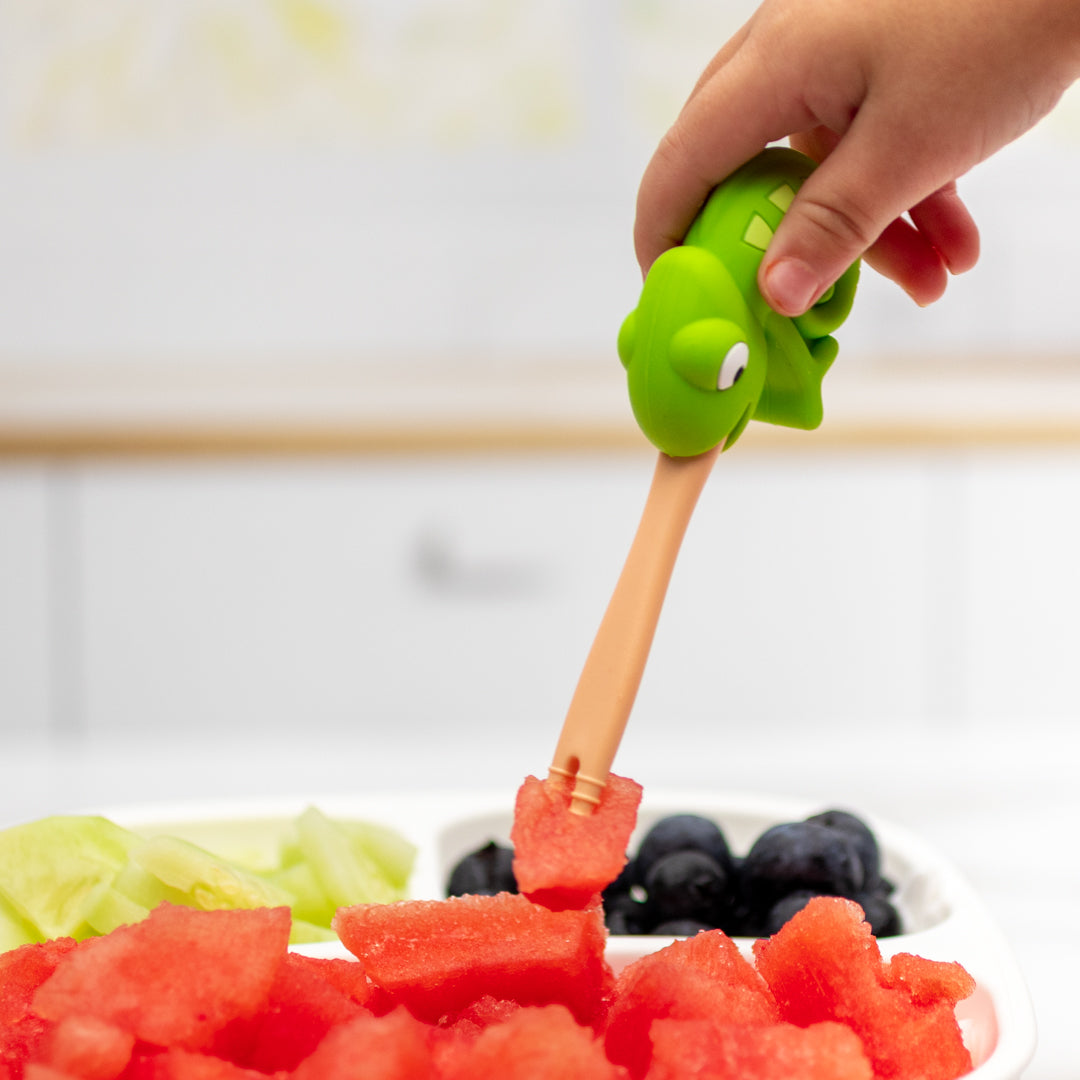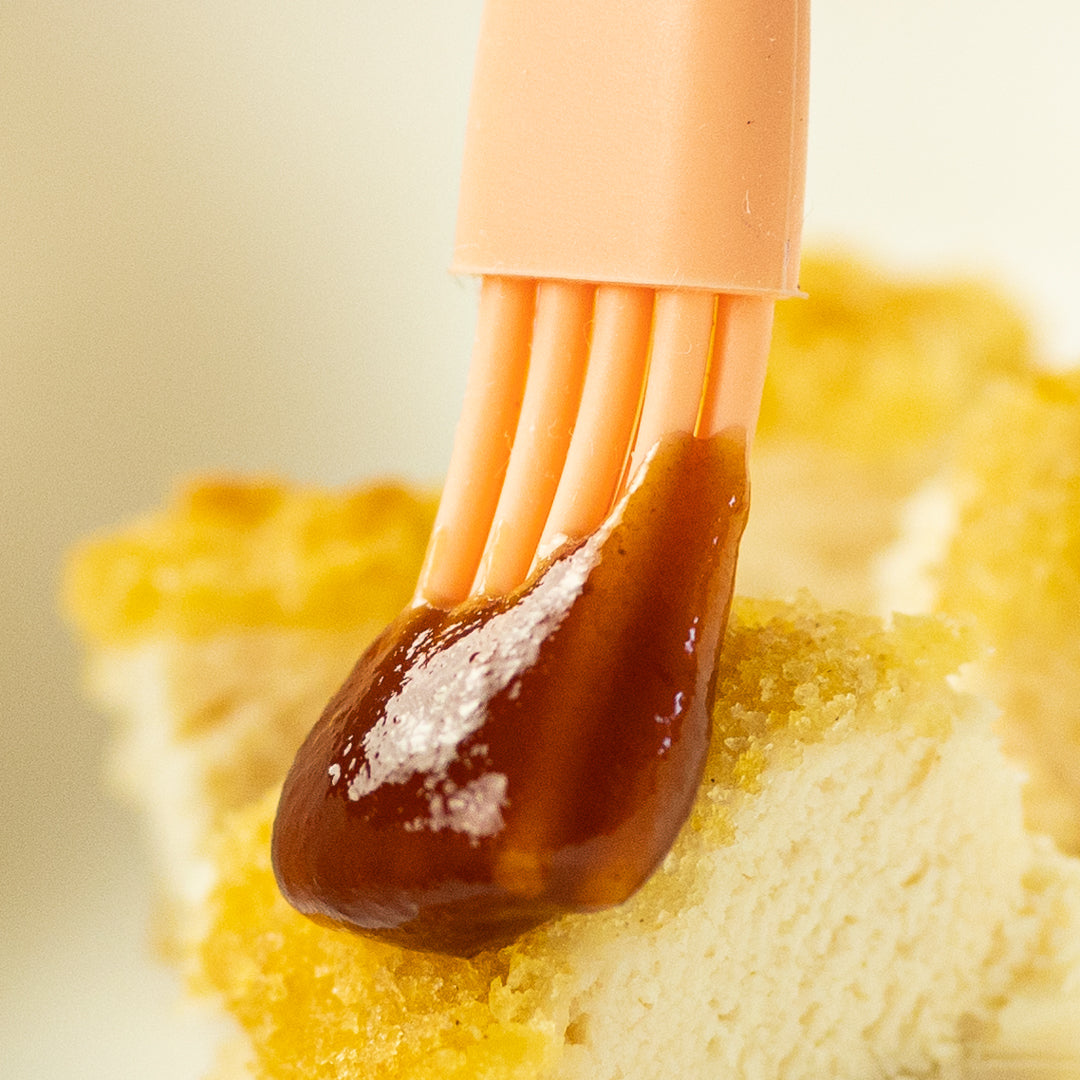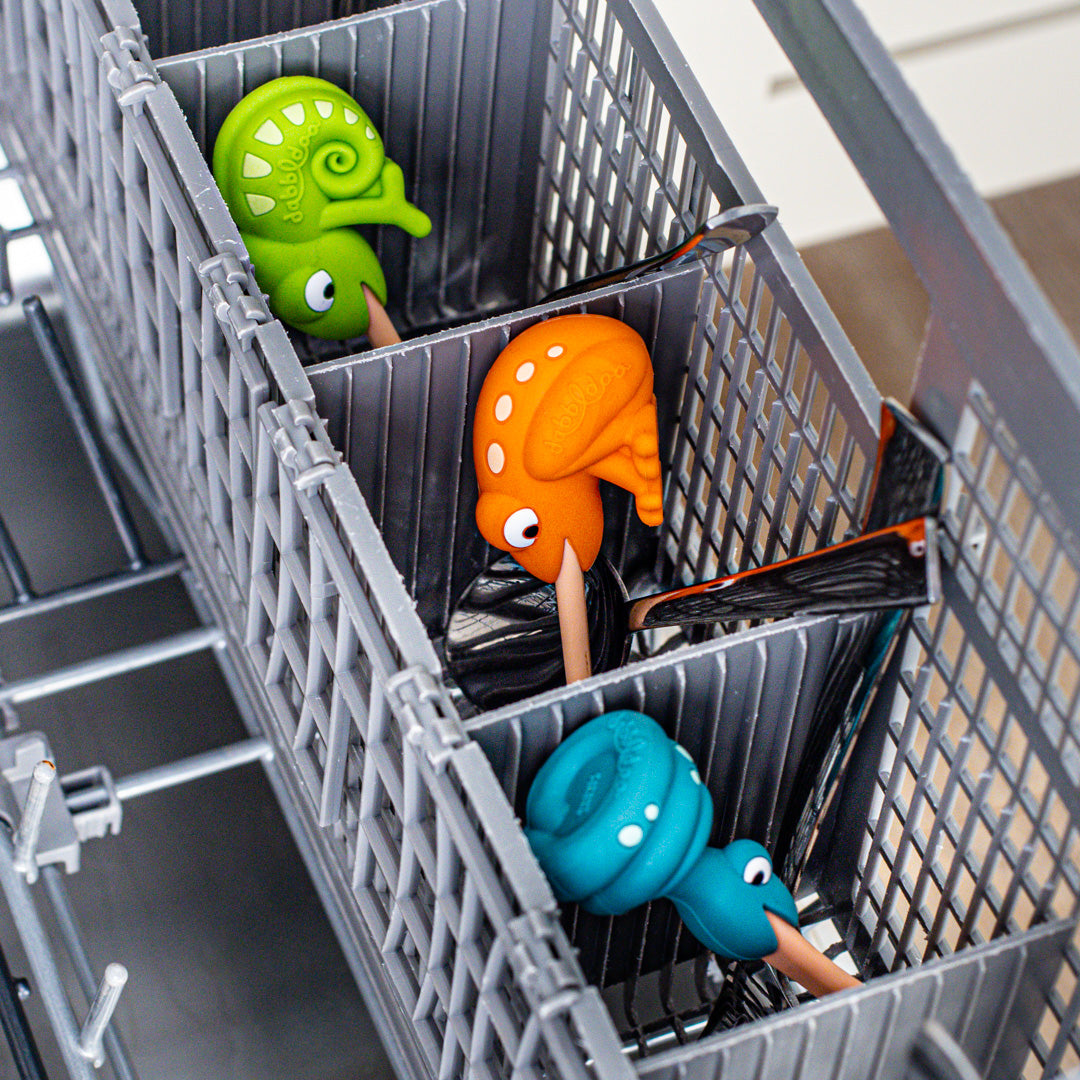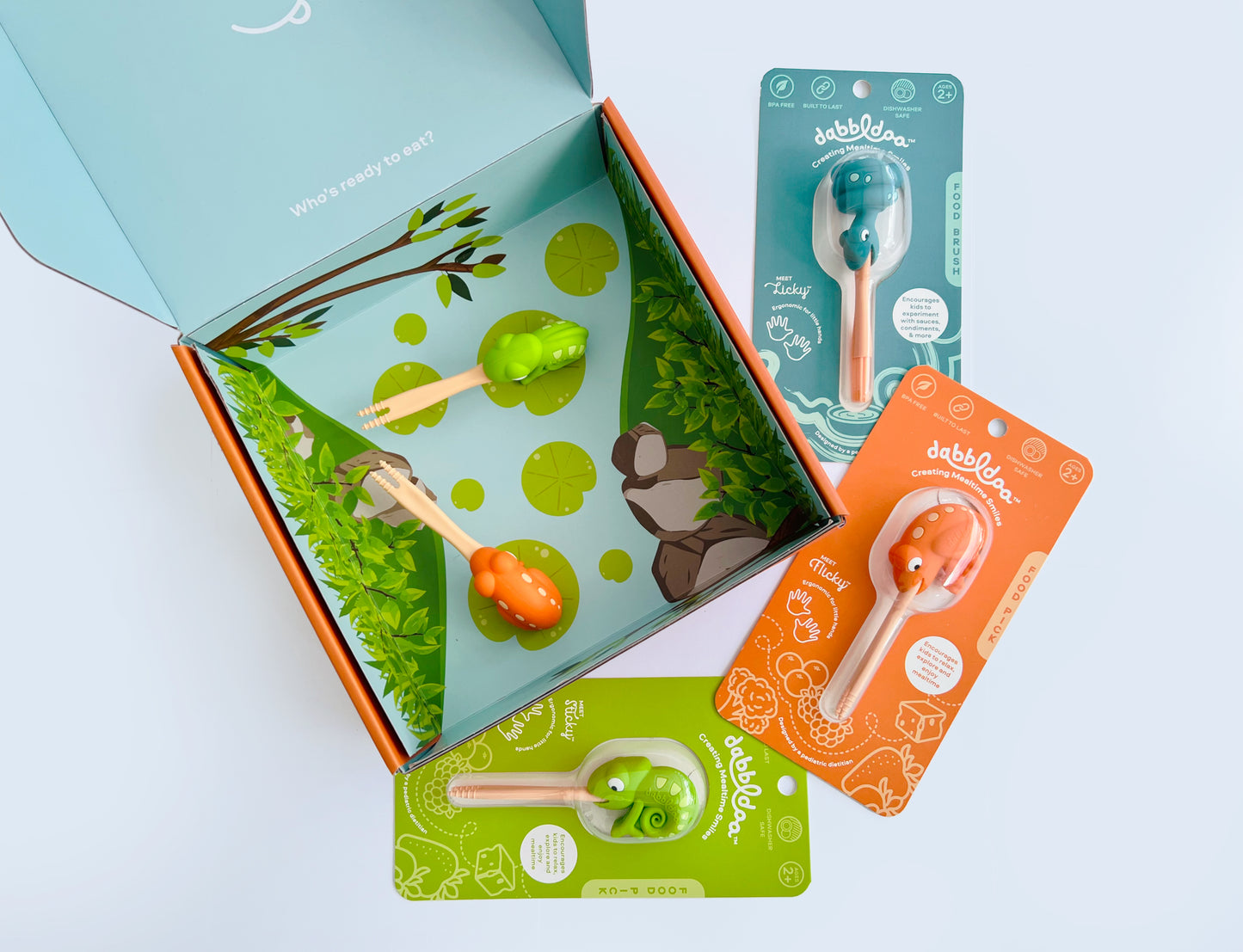 "Food picks [and brush] are great because they're engaging and help kids start to interact with the food in a playful way." 
- ALISHA GROGAN -
PEDIATRIC OT, YOURKIDSTABLE.COM
Why our food picks & brush work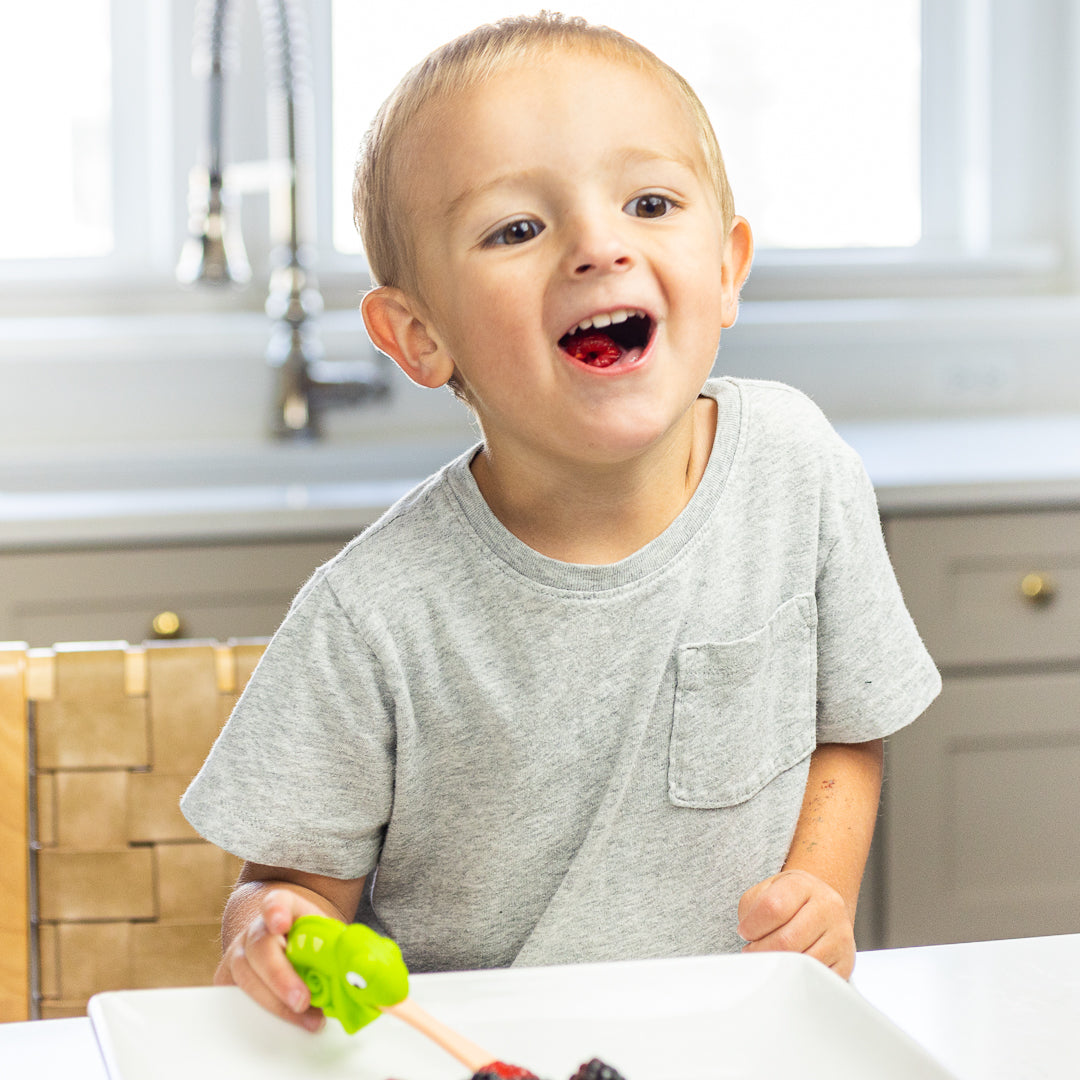 Irresistibly Fun
You'll notice our design is unique - they almost look like toys! (Psssst....that's actually a good thing!) Kids learn about food best through play.
Our picks encourage play, imagination, and exploration. When you allow them to learn this way, you will see them build confidence, become more comfortable, and learn to enjoy all types of foods.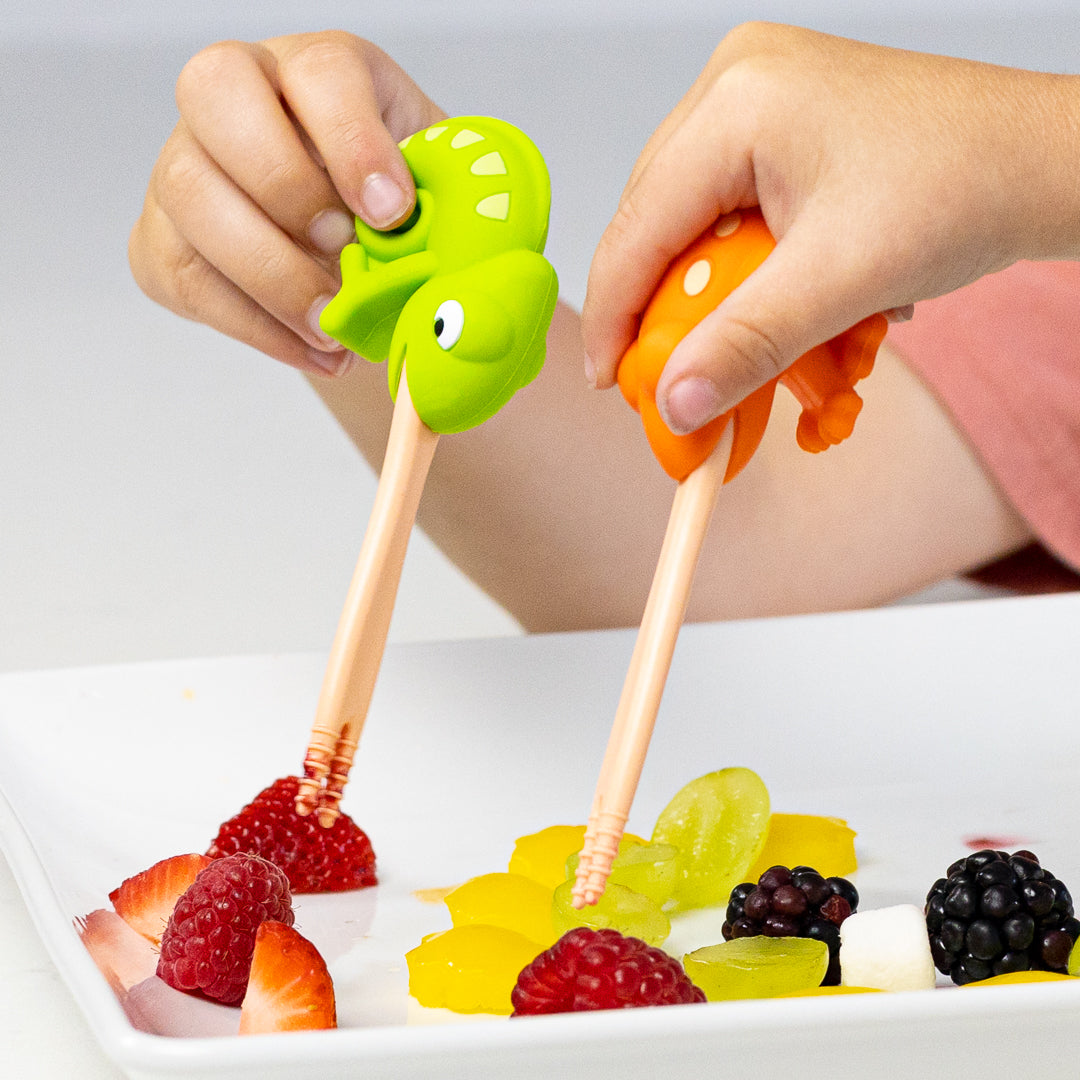 Comfort is key
For hesitant eaters, traditional utensils (forks/spoons) remind them of eating. This can cause anxiety and increased reluctancy to eat or even come to the table.
Our food picks or brush can be used as playful tools that often helps kids feel more comfortable around foods. Many take the leap and begin interacting with the food without having to touch it.
When they are ready they'll have more willingness to try a taste or bite!

Build Confidence
Sometimes kids will take a leap and try completely new foods, but, it's more often that they need several times of seeing/smelling/touching a new food before they are ready to try it. Professionals call these experiences "food exposures".
Even if your child isn't ready to taste a food yet, our food utensils can help them get closer to becoming confident and comfortable around that food. Our food picks help encourage participation in mealtimes which helps breakdown mental barriers they have associated with new foods.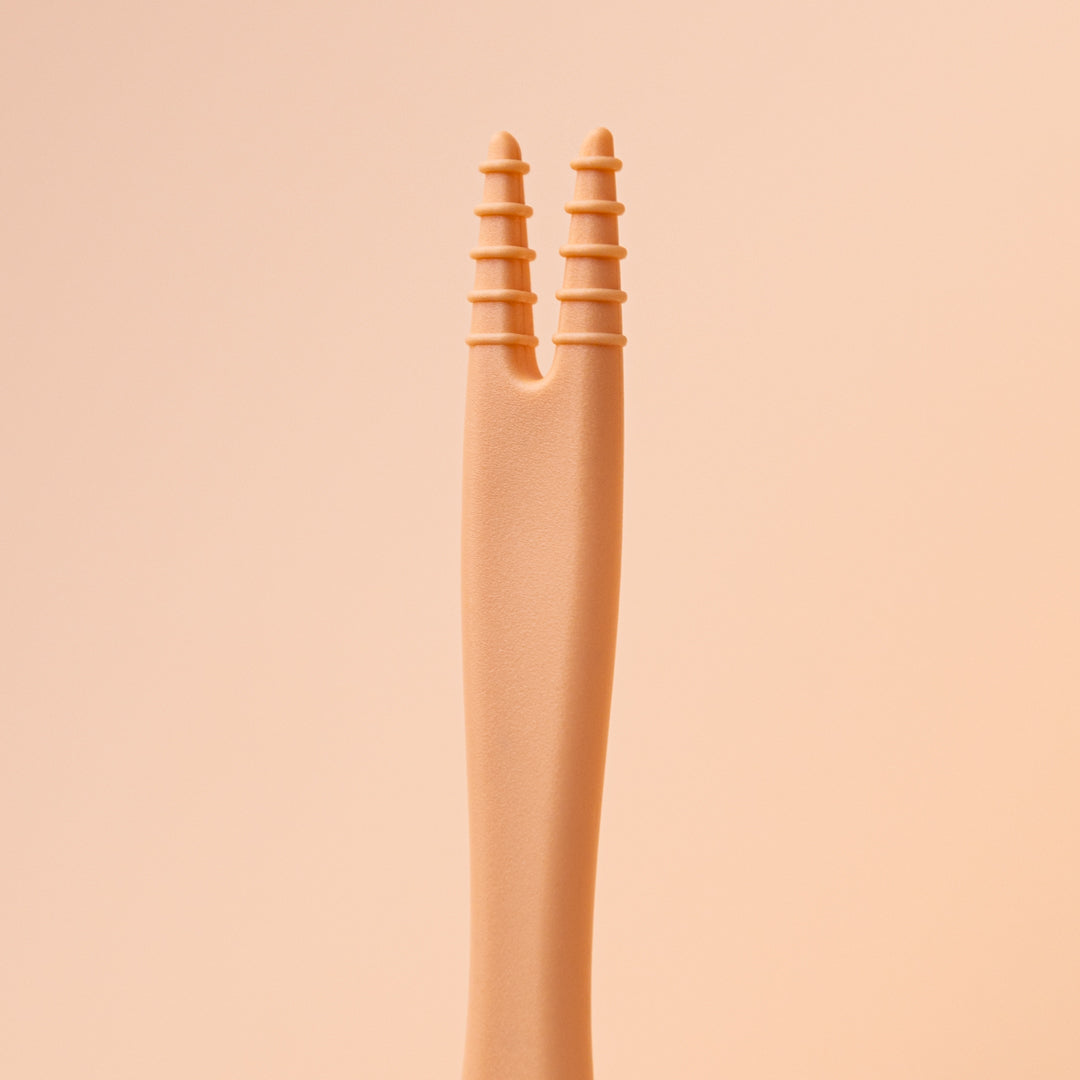 Easy to Use
Our special blunted tip design adds an extra layer of safety for littles ages 2+.
We didn't stop there! You'll notice our dual prongs and unique ring design allow for increased food grip. This makes young kids more successful in "poking" food without it falling off and prevents frustration.
After months of testing, we are proud to say our picks perform the best on soft, small, and/or wet foods compared to everything else on the market.
Kick Picky Eating with "Painting"!
Meet 'Licky', the first of its kind feeding tool that gets kids excited about interacting with sauces, dips, condiments, beverages, and more!
Think of the brush like a mini food paintbrush that can hold the perfect 'taste' amount of new foods, get kids helping out in the kitchen, or create food play opportunities to explore!
Their are SO many possibilities with our brush and our Dietitian made a list of ideas for you here!
View Brush Ideas!
OT Approved!
I can't rave about these little guys enough! The grip, the textures, the novelty, and more! I have used them in multiple OT sessions now for utensil use, picky eating, and oral sensory processing. Definitely a staple in my "tool box".
Grandkids can't wait to eat at our house
We tried out several of the picks as shown and our granddaughters Love them. They can't wait to eat at our house and always want to use the dabbldoos. Every grandparent should have a few of these in their utensil drawer.
Great tool for toddlers
It made mealtime exciting when my wild toddler has gotten bored sitting at the table. He even tries new food and his favorite is the sauce brush.
As a Pediatric OT & Feeding Therapist - I love these!
I had seen Dabbldoo on Instagram, and was SO excited when Ellie reached out to ask if I would be interested in testing them out.
I brought them over for dinner with my 1.5 year old nephew and 3 year old niece and they were SUCH a hit. My niece loved the fun colors, and the silly names. While my nephew was so excited that this allowed him to stab and eat food on his own. These are 100% tools I will be using in therapy sessions, and I am already planning to buy my niece and nephew a set of their own.
Here's what I love so much about them:
- The size & shapes makes them really easy for little hands to hold.
- I like that these are bigger than the typical small toothpicks, so I'm not as worried about little ones swallowing them.
- The material is super sturdy! I tried bending them myself to see if they would break easily, and to my delight they stayed in tact.
- Its super easy for kids to stab the food - vs a typical fork which can be very challenging. Even my 1.5 year old nephew was able to do this on his own.
- THEY'RE FUN! Eating is meant to be a fun activity, and this allows children to interact and play with their food, while learning to eat.
@DrSamGoldman
My autistic students LOVE them!
I teach a class of 4-6 year old autistic students in a public school district. Meal times can be tricky as we've got some selective eaters. These are a game changer!! My students absolutely love these, the tiny animals make it fun for them to make animal sounds and "attack" their food. The brush is also perfect for all types of condiments, which can make food more appealing, even if it is just to lick it off of the food pick. At the end of the day, it gets them practicing using utensils as well, as many prefer to just finger feed, and are working on the fine motor skills it requires to use utensils.